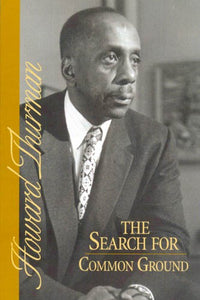 Friends United Press
The Search for Common Ground
Regular price
$9.99
$0.00
Howard Thurman writes about building community. He calls us at once to affirm our own identity, but also to look beyond that identity to that which we have in common with all of life.
Author: Howard Thurman
Pages: 108
Year: 1986
ISBN: 9780913408940
If you are purchasing a digital edition, within 24 hours you will receive an email containing a link to download the book.
---
More from this collection