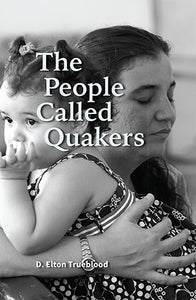 Friends United Press
The People Called Quakers
Regular price
$12.99
$0.00
A broad portrait of a way of life and thought for contemporary Christians. The author's portrayal of early Quakers and their lives offers vital background and explains the impact that Quakers have had on society for more than 300 years.
Author: D. Elton Trueblood
Pages: 298
Year: 2016
ISBN: 9780913408025
If you are purchasing a digital edition, within 24 hours you will receive an email containing a link to download the book.
---
More from this collection