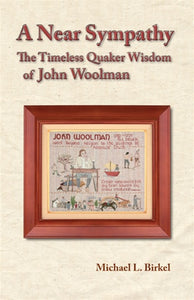 Friends United Press
A Near Sympathy: The Timeless Wisdom of John Woolman
Regular price
$9.99
$0.00
Today's world cries out for lives of integrity, for Christian models that integrate the inward life of devotion and the outward life of the activist for justice and peace. We can find no better example than 18th-century Quaker John Woolman. Birkel writes of the profound impact John Woolman has had on his own life. He invites readers to become acquainted with the spiritual disciplines and resources that nurtured John Woolman's empathy with the stranger and empowered him to engage the world as a witness on behalf of the disenfranchised. Includes a group discussion guide.
Author: Michael Birkel
Pages: 140
Year: 2010
ISBN: 9780944350638
If you are purchasing a digital edition, within 24 hours you will receive an email containing a link to download the book.
---
More from this collection