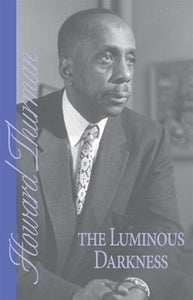 Friends United Press
The Luminous Darkness
Regular price
$9.99
$0.00
A commentary on what segregation does to the human soul. In this book, Thurman bares the evil of segregation and points to the ground of hope which can bring all men and women together.
Author: Howard Thurman
Pages: 113
Year: 2014
ISBN: 9780944350072
If you are purchasing a digital edition, within 24 hours you will receive an email containing a link to download the book.
---
More from this collection