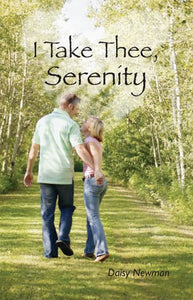 Friends United Press
I Take Thee, Serenity
Regular price
$12.99
$20.00
The story of Peter and Serenity: two young people confronted with the problem of making a true marriage in the midst of today's confusion. The modern lifestyle of their college friends is juxtaposed with the pressure the couple feel for a formal wedding in a church they have never attended. A novel sharing Quaker beliefs.
Author: Daisy Newman
Pages: 314
Year: 1989
Paperback, ISBN: 9780944350096, $20

E-book, ISBN: 9781956149180, $12.99
If you are purchasing a digital edition, within 24 hours you will receive an email containing a link to download the book.
---
More from this collection