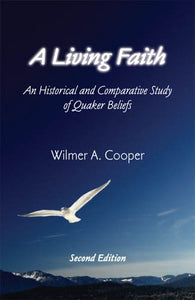 Friends United Press
A Living Faith: An Historical and Comparative Study of Quaker Beliefs
Regular price
$14.99
$0.00
Books which present a systematic theological reflection on Quaker beliefs are rare. Wilmer Cooper draws on thirty years of teaching theology and social ethics, with a concentration on Quaker studies, for this work. Each chapter has questions for use by those who wish to use the book for group discussions. Includes glossary of theological terms.
Author: Wilmer A. Cooper
Pages: 269
Year: 2000
ISBN: 9780944350539
If you are purchasing a digital edition, within 24 hours you will receive an email containing a link to download the book.
---
More from this collection