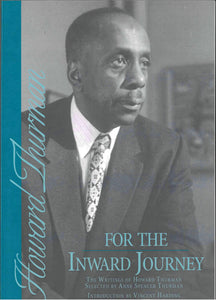 Friends United Press
For the Inward Journey: The Writings of Howard Thurman
Regular price
$14.99
$0.00
An anthology of Howard Thurman's most important and eloquent writings. A passionate appraisal of the encounter between God and individual, and among all people.
ISBN: 9780151326563
Author: Howard Thurman
Pages: 302
Year: 1984
If you are purchasing a digital edition, within 24 hours you will receive an email containing a link to download the book.
---
More from this collection